The transition to a Net Zero economy will significantly impact the world we live in and every sector that serves it. With US $6 trillion in global premium volume and $36 trillion in global assets under management, the insurance industry has a key role in enabling an economy wide transition to Net Zero, both as risk carriers, risk managers and enablers of economic activity in the real economy.[1]
With financed emissions being an estimated 700 times higher than direct emissions for financial institutions, any credible transition plan for insurers will require decarbonisation of underwriting portfolios.[2] Despite this, less than 10 per cent of the world's largest insurers have a Net Zero policy that specifically covers their underwriting (UW) activities.[3]
This is a challenging task for the industry, with discussions inevitably raising complex technical questions on measurement methodologies, attribution factors, and data availability. As the insureds in high-emitting sectors and industries are beginning to find, aligning strategic and business operations to a science-based Net Zero target is a fundamentally transformative process. The industry is not helped by the fact that a consistent, industry-wide accounting methodology does not currently exist for an UW portfolio's GHG emissions.[4]
Nevertheless, there are several actions insurers can take while these standards are being developed to lay the necessary groundwork and capture the strategic opportunities that the Net Zero transition presents.
In this blog, we will outline:
The story so far and drivers for action on decarbonising underwriting portfolios.
Common challenges faced with respect to decarbonising and underwriting portfolio.
Key practical steps for firms to take while measurement standards are being developed.
Insuring Net Zero – The story so far & drivers for change
To date the industry's response to Net Zero and the required transition has focussed on firms' operational and investment activities.[5] However, attention is now beginning to shift to decarbonising the underwriting portfolio.
The establishment of the Net Zero Insurance Alliance (NZIA) in June 2021 was a key turning point in the global industry response.[6] Members have committed to transitioning their (re)insurance underwriting portfolios to Net Zero greenhouse gas (GHG) emissions by 2050, consistent with a maximum temperature rise of 1.5°C above pre-industrial levels by 2100.
Despite commitments to decarbonise investments and internal operational activities, customers, employees, regulators, investors, policyholders and pressure groups are increasingly pushing for action on Net Zero across underwriting portfolios in both personal and commercial lines insurance.[7]
Regulators have also responded, with the UK government committing to being the first 'Net Zero-aligned' financial centre and the Treasury having instructed the PRA and FCA to 'have regard' to the UK government's 2050 Net Zero target as part of its supervisory activities.[8] As shown by the recent launch of the UK Transition Plan Taskforce and Glasgow Financial Alliance for Net Zero (GFANZ) publications on transition planning, governments, investors and regulators are increasing their scrutiny of climate transition plans to prevent greenwashing concerns. Industry bodies have responded in turn, further increasing pressure on market participants throughout the insurance value chain to develop their own targets and baselining. Lloyds of London have set a 2050 Net Zero target, which will include underwriting portfolios.[9] The ABI has also committed, on behalf of the sector, to a 2050 target with a 2030 interim milestone of reducing emissions by 50%, including 'financed emissions across investment and underwriting portfolios.'[10]
Overview of the Net Zero Insurance Alliance (NZIA)
The UN-convened Net-Zero Insurance Alliance (NZIA) is a group of over 20 leading insurers.
NZIA members have committed to transition their insurance and reinsurance underwriting portfolios to net-zero greenhouse gas (GHG) emissions by 2050, consistent with a maximum temperature rise of 1.5°C above pre-industrial levels by 2100.
The NZIA Target-Setting Protocol will be developed over a period of 18 months from the time the NZIA was launched (July 2021) and is scheduled to be published by January 2023. Members will be expected to publish within six months of the publication of the NZIA target-setting protocol.
The members: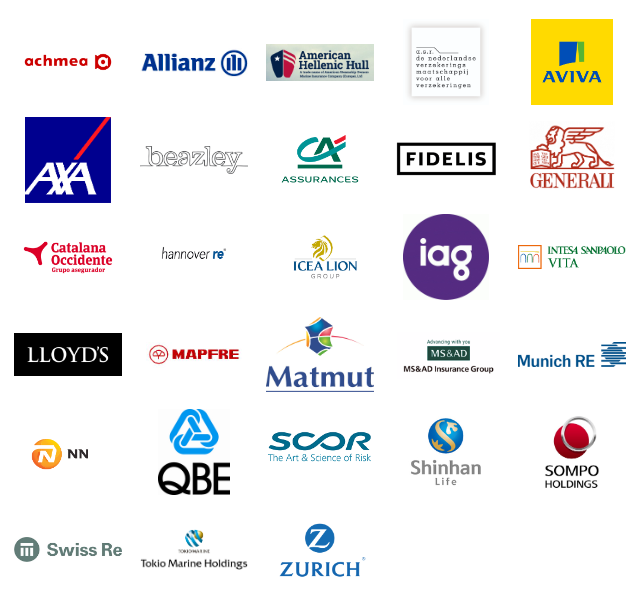 Considerations for an evolving field
Net Zero underwriting is an evolving area with no standard methodology or definition in place. However, the NZIA are working with the Partnership for Carbon Accounting Financials (PCAF) to establish a common emissions measurement methodology for the measurement, expected later this year. This centres on key technical decisions around measuring absolute versus intensity-based emissions metrics, the role of differing attribution factors, the extent double counting can be mitigated, and availability of specific emission data.[11] It also outlines the concepts of 'insurance-associated emissions' and 'follow the risk' principles, as opposed to previous GHG financial asset accounting methodologies on a 'follow the money' principle.
While the technical detail around measurement methodologies are being developed, there are key 'no-regrets' actions insurers can already take to develop a credible approach to Net Zero underwriting. These align with the recently published GFANZ Glasgow Financial Alliance for Net Zero (GFANZ) elements for a credible transition plan and involve making key decisions on strategy, engagement, governance, integration, measurement, and disclosure.
We have identified three key sets of considerations centred around strategy and ambition, measurements and scope and engagement:
1) Strategy and Ambition
Compliance vs Business opportunity – What is the organisational appetite for leadership in this space versus a compliance-led approach?
Governance and Integration – What is the appropriate governance structure and level of oversight of chosen Net Zero targets to ensure these are delivered over multiple geographies and sectors?
Harnessing the opportunity – What is the appetite for product innovation and development of new service offerings?
Memberships and alliances – What are the commitments by associations and alliances that the firm is a member of in respect to Net Zero (e.g. NZIA?)
2) Measurements and scope
Scope & boundaries – What is the scope of the insured's emissions that should be included in the measurement criteria for each sector?
Alignment with other commitments - How should Net Zero underwriting targets interact with wider Net Zero commitments across the balance sheet?
The role of offsetting – How should offsetting be used with respect to the Underwriting portfolio?
Business lines - How will calculating methodologies and developing strategies for personal and commercial lines of business differ?
3 Engagement
Exclusion vs engagement – What is the right balance between exclusionary policies and a positive engagement approach in terms of supporting transition of the insureds?
Stakeholders – Who are the key stakeholders that need to be engaged and what level of engagement and (if applicable) data will need to be requested from them?
Customer demand - How to encourage your customers to adopt more sustainable practices without becoming uncompetitive and in keeping with the principles of a 'Just transition'.
What Next?
Decarbonising underwriting portfolios will be a unique challenge for the insurance industry to address. This will require new forms of client engagement, data collection, governance, and oversight over a range of new strategic decisions and operational processes. It will also drive demand for new and existing insurance products and risk engineering services.
While the industry develops responses to the challenges outlined above, there are immediate first steps firms can take:
Identify key stakeholders that will need to be engaged, including clients, NGOs, academia, intermediaries, policymakers, and industry initiatives.
Setting a Net Zero Underwriting ambition and designing an operational framework to support its delivery – identify the firm's role in the transition and whether it wants to be a leader or follower in this space and set an ambition accordingly.
Identify data requirements – begin identifying the key sources of data, tools, modelling, and operational capabilities sufficient to implement any Net Zero target.
Making the transition to Net Zero is therefore a transformational challenge and changes will have to be embedded throughout every area of the business and its culture. By carefully considering their role in the transition now, insurers can seize this opportunity to not only reduce the risk of the transition to their business models but also identify a key growth opportunity and contribute positively to climate change adaptation and mitigation.
[1] https://www.unepfi.org/psi/wp-content/uploads/2021/01/PSI-TCFD-final-report.pdf
[2] Finance sector's funded emissions over 700 times greater than its own - CDP
[3] ShareAction. (2021). Insuring Disaster: A ranking of 70 of the world's largest insurers' approaches to responsible investment and underwriting. Retrieved from: https://shareaction.org/research-resources/insuring-disaster/
[4] https://carbonaccountingfinancials.com/public-consultation-on-insurance-associated-emissions-scoping-document
[5] Association of British Insurers (ABI). (2021). ABI Climate Change Roadmap. Retrieved from: http://www.abi.org.uk/Sustainability
[6] https://www.unepfi.org/net-zero-insurance/
[7] Extinction Rebellion Protest Today Disrupts Lloyd's of London HQ - Bloomberg
[8] Fact Sheet: Net Zero-aligned Financial Centre - GOV.UK (www.gov.uk)
[9] https://www.lloyds.com/about-lloyds/media-centre/press-releases/lloyds-joins-the-net-zero-insurance-alliance-and-becomes-part-of-the-glasgow-financial-alliance-for-net-zero
[10] https://www.abi.org.uk/globalassets/files/publications/public/climate-change/abi-climate-roadmap.pdf
[11] https://carbonaccountingfinancials.com/public-consultation-on-insurance-associated-emissions-scoping-document